Keep going in good shape!!
Ryukyu Bakudan, all-mighty supplement
A gift from Okinawan suplement with great efficacy, sourced from 10 times condesnsed Moromi vinegar power.

For those who could not take much alcohol, take it before going to the party
For those who could drink a lot of alcohol, take after the party.
When you feel tried, take it before going to bed.
Take it for daily beauty and health care support
Ryukyu Bakudan is formed in soft capsule for easy take, which includes abundant citric acid and amino acids. Citric acid has an antioxidative effect on blood circulation and high blood pressure, so that it can be expected to prevent lifestyle-related diseases.
And moreover, it works on restraining lactic acid from its increasing in our body, that may recover from body fatigue at the soonest
We recommend it to those who take much care of their health and beauty. And you can recover yourself from hang-over and fatigue. It is packed in a sachet for easy carry.
Buy now. Trial set is available.
Great efficacy with a simple dose in the sachet.
Easy to carry with you, and effective with only five tablets. You will encounter the brand new experience on your health care.
A simple sachet with five tablets dramatically change your actities more energeric and refreshed next morning after heavy drind at party.
You can take a dose whenever and wherever for its easy drinkable soft capsules.
Just carry a sachet in the bag and take it whenever the business friendship parties are held, and you would be OK with a simple sachet.
Great efficacy with a simple dose in the sachet.
For your recovery from fatigue, beauty and health care.
Rtykyu Bakudan is made from Moromi vinegar, which is condensed by 10 times. And its health power will be burst out like a bomb.
Even those who have refrained form drinking Moromi vinegar due to its peculiar flavor in spite of the effiveness, or due to its cost. They could manage it for daily usage because it's affordable to buy and easy to take.
It's a real health supplement born in Okinawa. Please try it freely.
So many testimonials have been collected so far.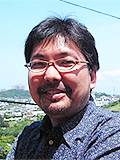 It's incredible. It's real one.

A male at the age of 39 in Okinawa pref.
I used to take Termeric products before drink because I'm liverish.
I tried Ryukyu Bakudan on my friend's recommendation, though. It's so tremendous as not to have any hang-over, and I'm rather be refreshed next morning after the drinking party.
Thant may be partly because I took 10 tablets at a time. It is my first to meet that super supplement. I still remember the refreshness upon awake.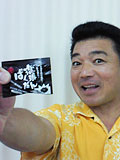 Refreshing next morning!!
A male at the age of 43 in Okinawa pref.
It is advisable to meet with your important clients to take a bit before the business friendship party because we feel so slower to be getting drunk when we take Ryukyu Bakudan.
When I took Ryukyu Bakudan at the time I felt a little drunk, I got no hang-over at all and refreshed next morning.
I'll change how to take Ryukyu Bakudan according to the party contents.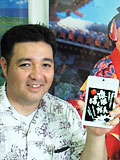 I felt much more refreshed than I imagined.
A male at the age of 36
I've ever taken termeric tablets, though. You will realize the difference with Ryukyu Bakudan next morning. You feel much more refreshed than you imagine. Oh, boy!! I'm refreshed this morning even though I drunk that much last night.
That will be my partner from now on!!
hanging the calender type sheet at home.
A male at the age of 48
I drink almost every day for the business related matters
The other day, I had a chance to take RyukyuyBakudan in favor of my aquaintance. That's true! Its efficacy came on me.
Honestly speaking, I did not expect that effect, though. I really realize its effectiveness.
Since then, I've hung the calender type sheet at home.
See more of the testimonials

Ms. S likes drinking and Ms. O is a nondrinker



For excessive drink and for beauty care!!
S: I had quite a lot of drink at a company party. After I got home, I took Ryukyu Bakudan before going to sleep. Thanks to that, I woke up and went to work refreshed the next day.
O: Though I cannot drink at all, I take Ryukyu Bakudan for beauty and health care. Take it before going to sleep, and you can wake up very refreshed. Now I'm recommanding it to my colleagues and friends


Product ranges of RykyuBakudan

The products of Ryukyu Bakudan are best sold as hangover buster at Convenience stores such as Family Mart, CoCo Mart and Lawson in Japan. And Ryukyu Bakudan has been in more and more demand at the pub and restaurants before drinking.


Ryukyu Bakudan set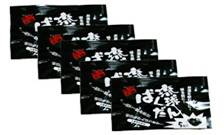 5 sachets as trial sets
You can purchase at the price for now.
content: a sachet for 450mg x 5 tablets
Retail price in Japan's market: JPY1,050


Stand bag type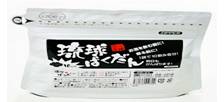 10 sachets for now!
Content 10 sachets (a sachet for 450mg x 5 tbs)
fixed retail price  JPY1,890
Calender sheet type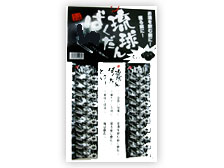 A calender sheet type is designed to hang it at the cashier counter in pub restaurants. It may be an ornament or something as interior design.
Content  
450mg x 5 tbs/ sachet x 20 sachets
fixed retail price:  JPY4,200
Flat type bag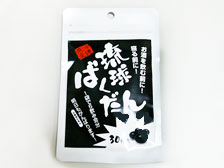 Economy type with 30 tablets is suitable for those who wish to take every night!!
Content  flat bag type (450mg x 30 tablets)
fixed retail price  JPY980
160 Tablets for a month Type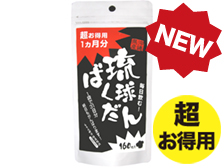 Much more economical than flat bag type is the super economy type with 160 tablets for a month.
Content: 450 x 160 tablets for a month
retail price  JPY3,480